In 2020 we are very excited to be running our 6th training camp for Dulwich Paragon CC. We will be heading to Spain once again but for variety will be staying in a dfferent area to previous years providing some fantastic cycling on the Costa Brava near Girona. A trip not to be missed.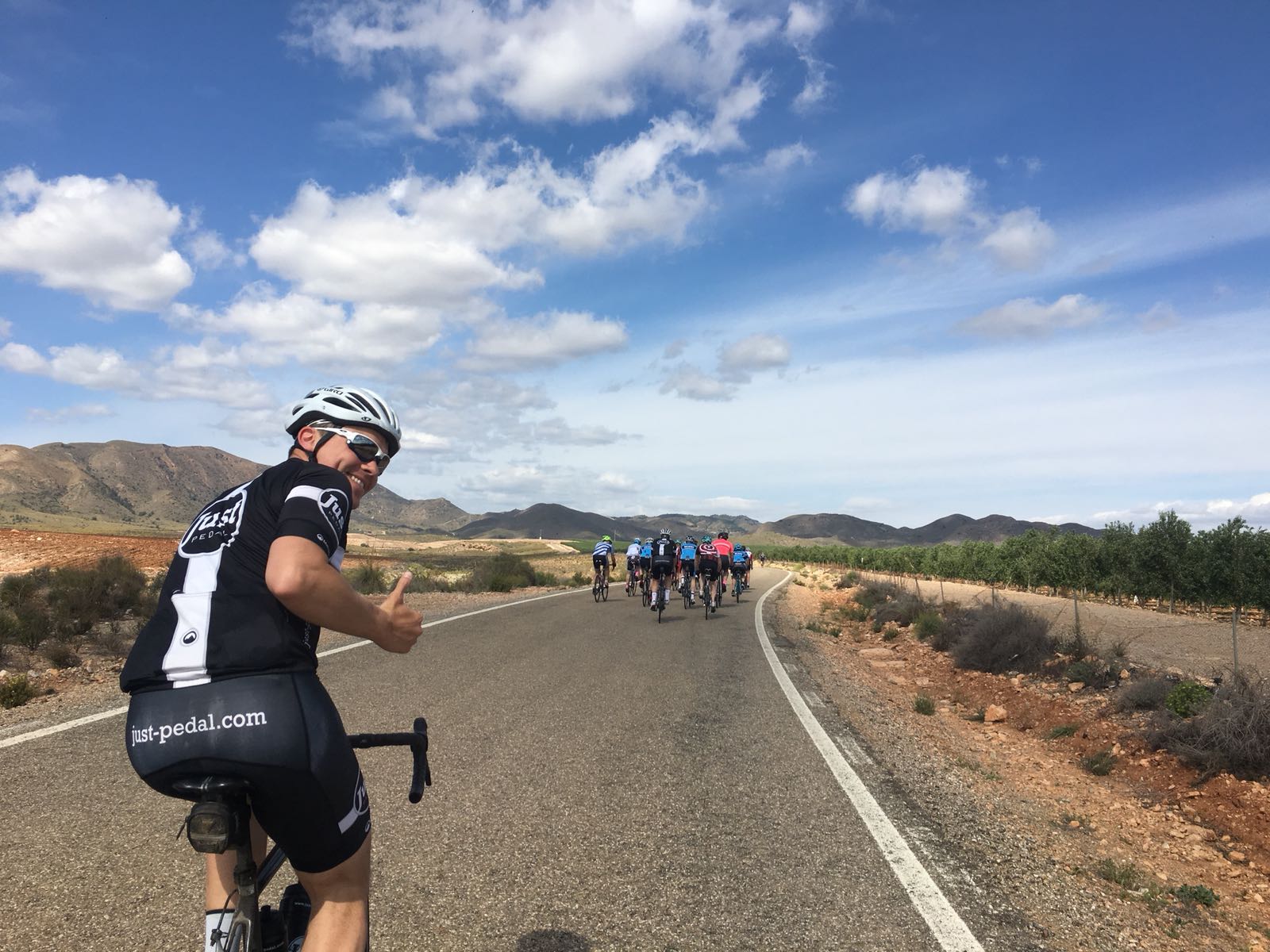 What's Included
4* hotel accommodation (twin share, half board)
Airport Transfers (If flying on recommended flights)
Different speed groups and routes to suit all riding abilities
Full support crew include qualified mechanic(s), ride leaders and support vehicle(s)
Ride Leaders include  road racers, former pro riders & coaches
Detailed route info, gps data, & route profiles
Timed Hill Climb Challenge
Transfers are included for those flying on the recommended flights only.  If you choose to arrive on a different day or at a different time transfers are your own responsibility.  The 90 minute transfer costs approximately 200 Euro's for 1-4 people (less for larger groups).
Extra's/Not Included
Flights for arrival / departure
Bike & luggage transfer from London (£125 return)
Bike & helmet hire (£55 per day or £195 for 7 days. 2018 Ridley Fenix with Shimano Ultegra)
Single Supplement (£75 per night)
1-1 Coaching Sessions (Price TBC)
Personal clothing and equipment
Insurance (Proof of travel insurance is required at time of booking)
Accommodation
The 4* Hotel Anabel is located in the Spanish beachside resort of Lloret de Mar.  Walking distance from the resorts beach, restaurants and bars.  It is also used by many pro teams as a winter base meaning it has the ideal set-up for cyclists.  There is an indoor and outdoor pool plus gym and wellness centre including a sauna.
Food & Nutrition
We know that nutrition is a key part of any cycling trip and of the up-most importance to all cyclists.  We have worked closely with the hotel to produce a menu that suits all dietary requirements and provides plenty of options for hungry cyclists at breakfast and dinner time.
On the ride we will supply snacks and water.  You will need to bring your own energy products.  We will also have some for sale on the trip.
Trip Dates
April 25th  – May 2nd 2020
You are able to arrive or depart at any time between these dates.
Prices
Costs:
• 4*hotel accommodation (twin-share; half-board)
• 7 nights: £595 (Sat April 25th – Sat May 2nd)  Price rises to £695 on March 1st 2020
• 3 nights: £325 (Preferred dates: April 25th – April 28th) Price rises to £375 on March 1st 2020
• Additional Nights (£95pp)
• Single Supplement (£70 per night)
• Bike & luggage transfer from London (£125 return)
• Bike & helmet hire (£55 per day or £195 for 7 days. Full carbon Trek Emonda with 105 or Ultegra )
• Flights are approximately £65 at the moment (destination to be Barcelona)
Recommended Flights
| | | | | |
| --- | --- | --- | --- | --- |
| DATE | ROUTE | FLIGHT NUMBER | DEPARTURE TIME | ARRIVAL TIME |
| Sat 25/04/20 | LGW -> BCN | EZY8569 | 09:05 | 12:15 |
| Sat 02/05/20 | BCN-> LGW | EZY8576 | 12:20 | 13:50 |
We tend to be pretty flexible on itinerary and try to offer multiple routes each day for all abilities.  Below is a sample of what to expect from the trip.
Day 1 – Arrive in Lloret de Mar.  Potential shake-down ride depending on arrival time
Day 2 – Check bikes,  Warm up ride to Girona where we stop for coffee in the famous La Fabrica or Federal Cafe's.  Both owned by pro riders.  
Day 3  – Today we ride further inland where take on the famous El Angels climb and stop for coffee in Girona. Nicknamed 'pro town' due to the number of pro riders living there.  Potential pre-dinner QA session
Day 4 – The DPCC Epic.  Today we ride some classic roads from the Vuelta and take-on some of the large local climbs.  Potential pre-dinner QA session
Day 5 – A recovery ride for those wanting one or more climbs for those wanting to push on! Potential pre-dinner QA session.
Day 6 – After the day 5 recovery ride we mix things up to accommodate different training needs.  Some will want to go flatter others hit the hills for another epic.  We'll present the routes and it up to you to decide.
Day 7 – Today we return to the best parts of week as voted by you and contest the DPCC hill climb challenge on the famous Rococorba climb.  There will be an awards ceremony during our final dinner to commemorate the trip highlights.  Potential pre-dinner QA session.
Day 8 – Departure day: It's unfortunately time to return home or maybe one last short ride for those flying out later.
1:1 coaching sessions and bike fits can be booked between sessions or on days when you feel like something different.
When you click BUY NOW you will be asked for your payment card details. Once the payment has been processed you will see a confirmation message on this page and receive a confirmation email. We hope you enjoy your event.