End 2021 in style and enjoy the unique riding experience Dubai and Oman have to offer.  Starting on the super smooth tarmac of Dubai's Al Qudra cycle path and finishing with the spectacular coas road of Oman's Musandam Penisula our exclusive route take in desert dunes, inland mountains and a unique Bedouin camping experience.  A trip not to be missed.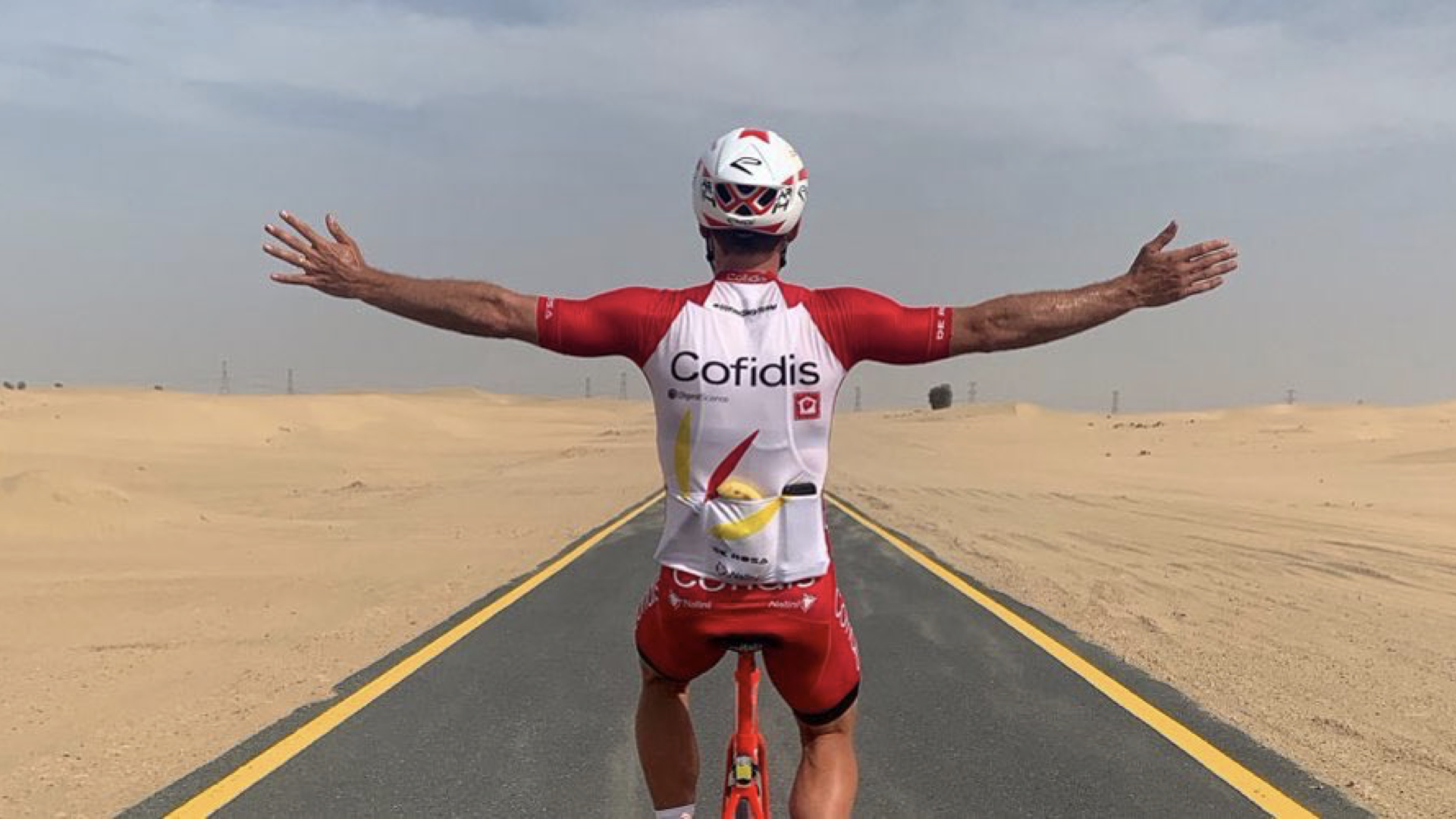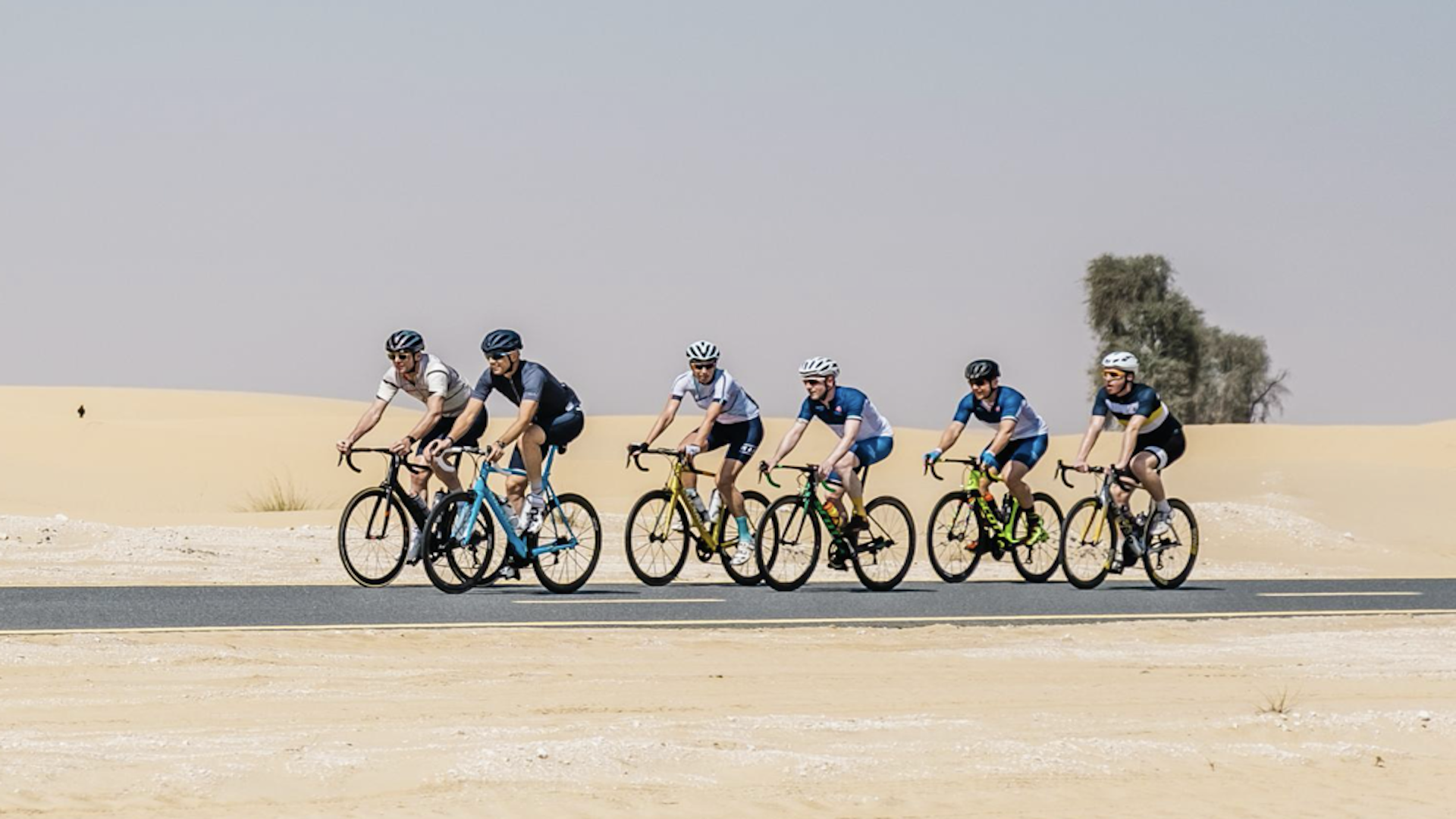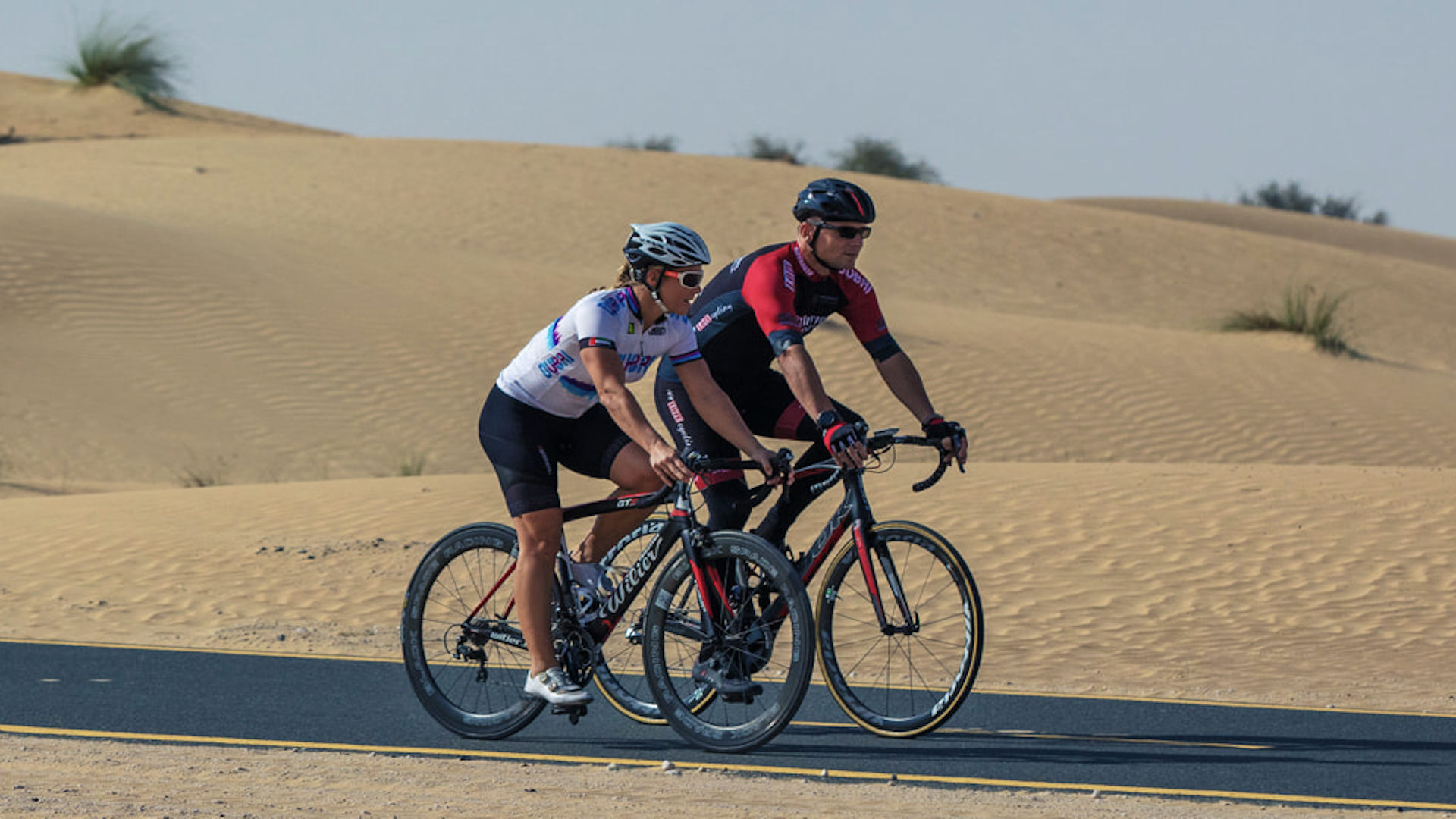 What's Included
•  3 night's accommodation (Twin share basis 4*
• Breakfast, on the road lunch & dinner
• Daily luggage transfer
• Detailed stage info, maps, gps data, & route profiles
• All on-­ride snacks and energy products
• Speed groups to suit multiple abilities
• Professional on ride support & guidance from our expert ride leaders
• Professional mechanical support
• Medical support 
• Return transfer to Dubai
• Pre­‐event training plan, training advice and pre event training ride (date tbc)
Not Included
•  Travel to the start
•  Bike & helmet hire (available on request)
•  Single Supplement (available on request)
•  Personal clothing and equipment
•  Travel & bike Insurance (click here for quote get 10% discount with code JUSTPEDAL10)
Trip Dates
Prices / Payment Terms
3 Day Dubai to Oman Challenge (Twin Share Accommodation):
10-14 Riders: USD$2050
15-20 Riders: USD$1800
21-30 Riders: USD$1700
31+ Riders:  USD $1370
Initial Deposit 40% of 31+ rider price (USD$548).   Second Payment: 30% Due by 30/09/2021.   Final balance: due 10/11/2021
Second & third payments will be adjusted based on number of riders signed up at the payment due date.
Extras
Extras
Multi-day Challenges
Single Supplement (Hotels only): USD$75 per night 
Single Supplement Bedouin Camping Experience: Please email info@just-pedal.com
Bike Hire 3 days: Standard USD$175.  Elite: USD $250
Exclusive Event Cycling Jersey: USD$65
Insurance
It is mandatory for all riders to provide evidence of personal travel insurance cover before departure. This needs to include cover for £100,000 of COVID-19 care for entry to Oman. 
Provisional route details
Day 1: Dubai – Al Madam  Distance: ~120km   Climbing: ~699m
Day 2: Al Madam – Ras al-Khaimah Distance: ~115km. Climbing: ~800m
Day 3: Ras al-Khaimah – Khasab  Distance: ~80km. Climbing:  ~1340m
All distances and routes current provisional and subject to full recce and risk assessment