In partnership with tour operator Just Pedal and Sheffield Hallam University's Centre of Sport and Exercise Science
A highly immersive training camp with sports scientists from Sheffield Hallam University and former Olympian and ex-Team Sky rider Phil Deignan, at the foot of France's stunning Mont Ventoux. The scientists have supported multiple Olympic and UCI wins, whilst Phil has ridden in support of Chris Froome and achieved a Grand Tour stage win in his own right at the Vuelta a España.
A unique ride experience, in the company of experts giving deeply insightful seminars and 1:1 consultation. Plus, a full ride itinerary, road support and recovery sessions. Staying in a delightful 4-star chateau in the heart of Provence.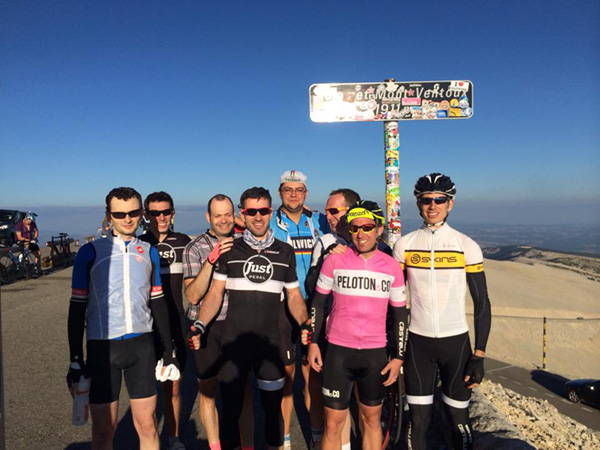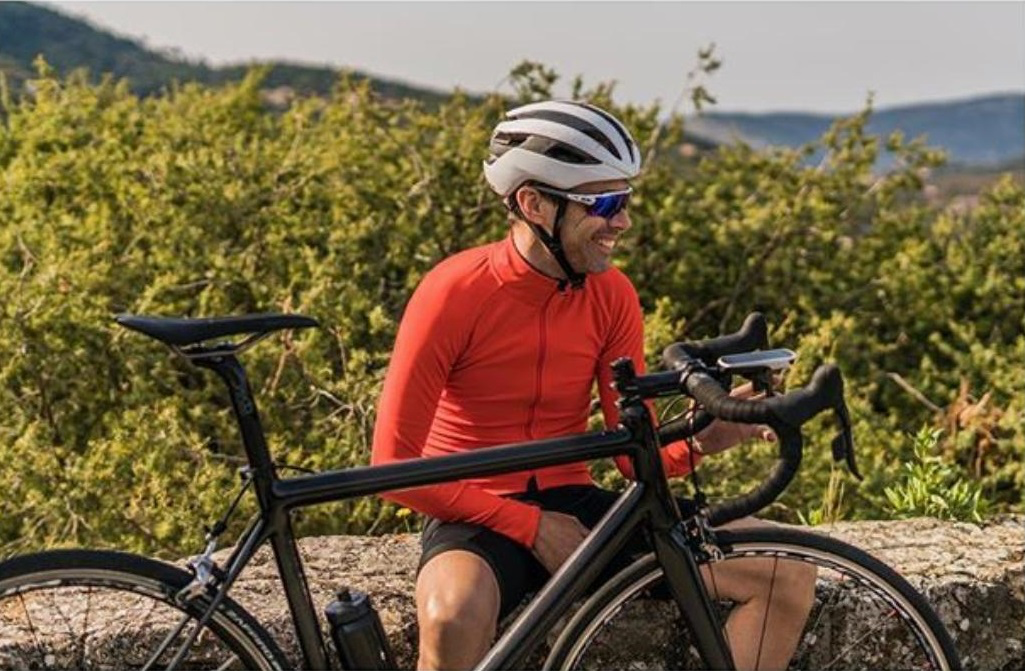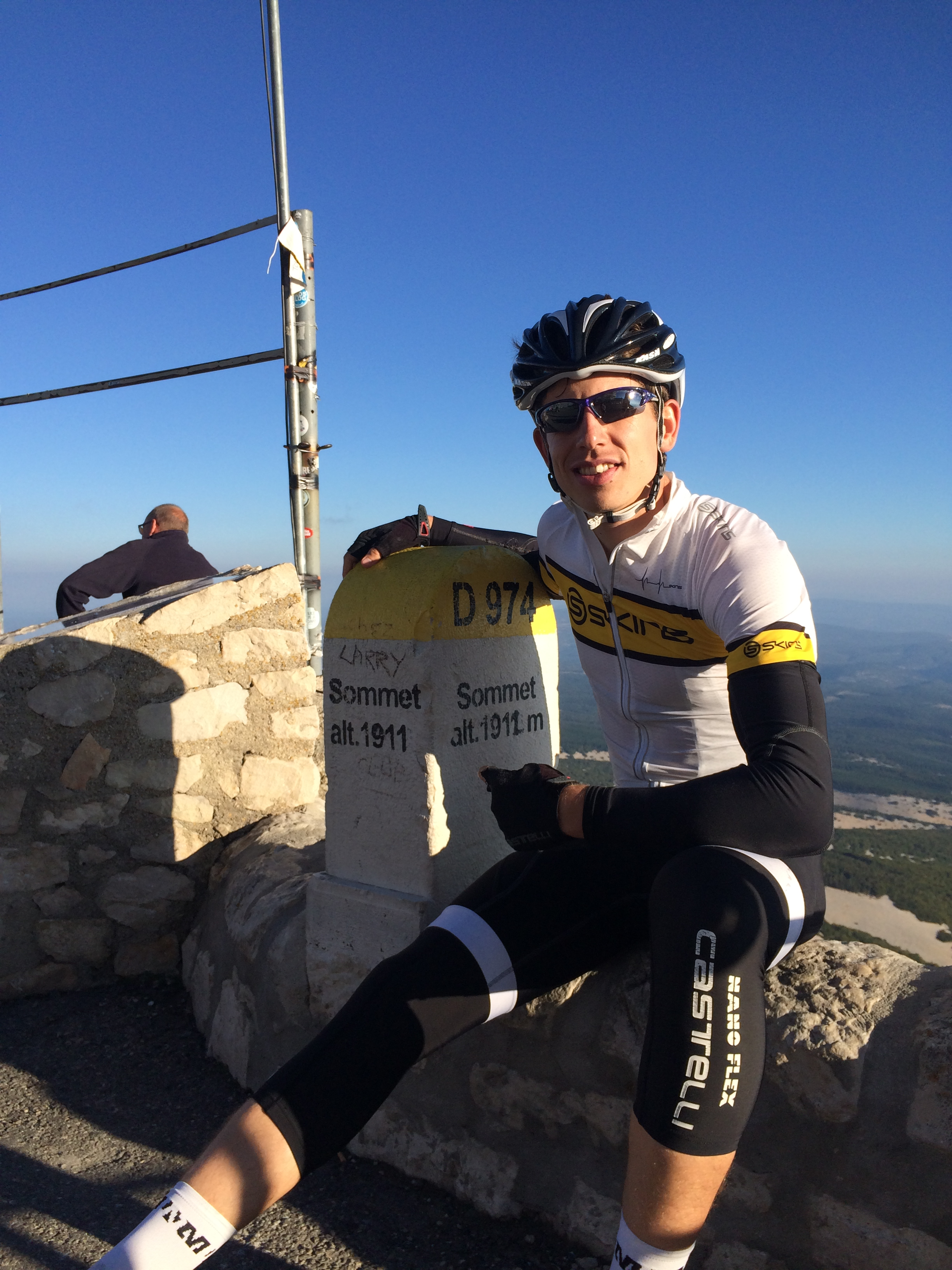 What's Included
4 days of seminars and interactive experiences from leading sports science experts

Ride with ex -Team Sky professional and Olympian Phil Deignan

3 long-distance training rides and 2 warm-up/recovery rides

Including the famous les cinglés du Ventoux

4 nights full-board at Chateau de Mazan

Bespoke, risk assessed routes, GPS data and route profiles

Speed groups to suit differing rider abilities

Professional ride support and guidance from expert ride leaders

Motorbike paramedic

Support vehicles and full tech support

Return bike and luggage transfer from Guildford and London (if required)

Transfers from Marseille airport/Avignon rail station to the camp

All meals at hotel plus on-ride food and drink
What Not Included
Travel to the training camp (except local transfers as outlined above)
Bike and helmet hire
Bar and drinks bills
Travel insurance
Personal clothing and equipment
Meet the Experts
Phil Deignan – Phil represented Ireland in the Bejing Olympics before going on to ride for several elite teams including Team Sky where he helped Chris Froome achieve significant success. With several stage wins under his belt in the USA and Europe including the Vuelta a España.
Professor Steve Haake – Professor of Sports Engineering and the Founding Director of the Advanced Wellbeing Research Centre. Founder of the International Sports Engineering Association, the Journal of Sports Engineering and the International Conference on the Engineering of Sport and Chair of the International parkrun Research Board. 
Professor Jonathan Wheat – Assistant Dean, Research and Innovation in the Faculty of Health and Wellbeing. Jon has worked with British Cycling and a major aspect of his work is related to the use of depth cameras in the analysis of body morphology. 
Dr Mayur Ranchordas – Course leader for the MSc Applied Sport and Exercise Science programme and Chair the Sport and Exercise Research Ethics Group. Sports nutrition consultant who has supported several Olympic and World champions, Premiership footballers and professional boxers and cyclists.
Professor Robert Copeland – Sports psychologist who worked with legendary mountain biker Steve Peat to help him win World Championships. Director of the Advanced Wellbeing Research Centre and Director for the National Centre for Sport and Exercise Medicine.
Rider Logistics
We are aiming to make this unique experience as inclusive as possible, but you will need to be a competent and fit cyclist who has previously taken part in similar distances.
We have chosen the training camp date to benefit from spring temperatures and before the winds whip up on the mountain, but we can't control the weather (yet). You need come prepared for both heat and wet weather.
If you are unable to bring your own bike, we have elite road bikes for hire for £235 for the entire event. This year our partner Just Pedal were making Cervelo C3 disc bikes (with full Ultegra) available for hire.
Whilst transfers from Marseille airport and Avignon rail station are included, you are welcome to drive down to the event. The hotel has ample parking. 
Accomodation
The Chateau de Mazan, built around 1720, is a stunning 4-star family run independent hotel with just 30 rooms. It offers a very high standard of accommodation with an authentic and intimate French chateau experience. 
The rooms are individually and stylishly decorated as befitting a hotel that was previously site of France's first ever drama festival – organised by the Marquis de Sade.
The gourmet restaurant, classical pool and leafy landscaped gardens offer a perfect way to relax and recover after a day in the saddle.
There are a variety of differing room types sleeping 2 to 4 guests. The more luxurious ones can be booked for a modest supplement.
As capacity is limited we will not be offering rooms for solo use but any solo riders who are willing to room share with another guest are more than welcome.
Passport
You require a full passport to visit France. If you do not currently hold one it is your responsibility to obtain one in good time.
For non‐EU residents, it is your responsibility to check Spanish visa regulations for your nation and ensure the appropriate paperwork is in place before departure.
Insurance
It is mandatory for all riders to provide proof of a personal travel insurance policy before departure. This should include cover for participation in cycling and repatriation to your home country. We also recommend that your bike should be fully covered by some form of insurance policy. Our new insurance partner will be announced at the start of 2020.
ITINERARY

PRE-DEPARTURE
Tailored tour notes, training advice and you can drop your bike off with us in London or Guildford. We will lovingly transport it to and from the training camp.
DAY 1: ARRIVE IN PROVENCE AND MEET THE TEAM
After checking in to the 4-star Chateau de Mazan, you will enjoy a late afternoon shake-down ride followed by dinner with our experts and opening seminars, "An overview of Cycling Science", "History of Sports Technology" and "The Biomechanics of Winning: Understanding your body on a bike" from Professor's Steve Haake and Jon Wheat
During these sessions, they will explain how in the forthcoming days you will experience a full biometric 1:1 bike fit to find the best position for power output versus aerodynamics using 3D imaging technology, a body composition consultation and take part in the Mathematical Cycling Performance Model experiment.
DAY 2: RIDE THE MOUNTAIN
This is the first big ride day, so make sure you take advantage of the filling breakfast. The team will take you on a ride through the surrounding countryside before hitting the climb of the of the iconic Mont Ventoux, scene of many an epic mountain stage battle.
All the rides are fully supported. That means multiple staff guiding and support vehicles following you. If you if you have a tech or body issue or just want to ask for advice there are fully-stocked mechanics, medical support and experienced mentors on hand.
There will be two distances of 80km and 120km to choose from, so nobody will be left behind.
Upon returning we will commence the 1:1 consultations, which will continue throughout the camp. We will also have a sports therapist on hand to massage aching muscles and speed recovery.
In the evening after dinner, Dr Mayur Ranchordas will give an insightful lecture about "The Reality of Sports Nutrition" where he will delve into what it takes an elite cyclist to fuel performance and recovery.
DAY 3 – TASTE THE TOUR
Starting with a breakfast discussion on cycling efficiency, you will then depart on a training ride around the beautiful rolling countryside of Provence accompanied by Phil Deignan. We will make sure that everybody has the opportunity to ride alongside Phil, who will be able to give advice along the way.
The ride will take in hidden villages, vineyards and the stunning Gorge de la Nesque. Once again, there will be a choice of two distances to suit all riders – 80km or 135km. On all the rides, drinks, nutrition and energy products are included.
In the late afternoon our sports therapist will be running a Pilates class, to work on your core and aid recovery after two days hard riding. Then in the evening, Phil will do a Q&A session covering his ride achievements, time at Sky, strength conditioning and advanced tactics.
DAY 4: CONQUER THE MOUNTAIN
After fuelling up, the day starts with a 4km time-trial to measure your performance against the Mathematical Cycling Performance Model. Not only will you see how the model works, but will also benchmark your capability against ex Team-Sky professional Phil Deignan, who will be joining us again for the whole day.
This will be followed by final mountain stage training-ride up Ventoux with 2 distances of 85km or 145km to choose from. Any rider who wants to test themselves by attempting les cinglés du Ventoux (that's climbing 4400m – all three ascents of Ventoux) will be fully supported throughout the day. 
During the final dinner, psychologist Professor Rob Copeland's talk is "shut up legs: performing at your best when there's something to be won or lost". This will be followed by feedback on the consultations and experiments you have taken part in and closing comments.
DAY 5: DÉPART
Although it's a farewell breakfast, we couldn't send you off without a final morning short recovery ride. For pro's, post-ride recovery always extends to the day after.
We will then return riders to Marseille or Avignon as required.
Booking Form
After booking we will send you a link to our rider data form. On here you will be able to state any friends who have also booked who you wish to share a room with. 
If you have any queries please email tours@newscientist.com
When you click BUY NOW you will be asked for your payment card details. Once the payment has been processed you will see a confirmation message on this page and receive a confirmation email. We hope you enjoy your event.