SUITABLE FOR MTB & GRAVEL RIDERS

THREE ROUTE DISTANCES

PREMIUM EVENT SUPPORT

FUNDING A LOCAL CYCLING LEGACY
The Surrey Hills Epic is one of the UK's premier distance cycle challenges for MTB and Gravel riders. Whether taking on the full 125km route or one of the shorter challenges there is something suitable for riders of all abilities. With quality feedstations, Just Pedal's premium event support and a truly epic route taking in the highlights of the Surrey Hills this is a day on the bike you will never forget.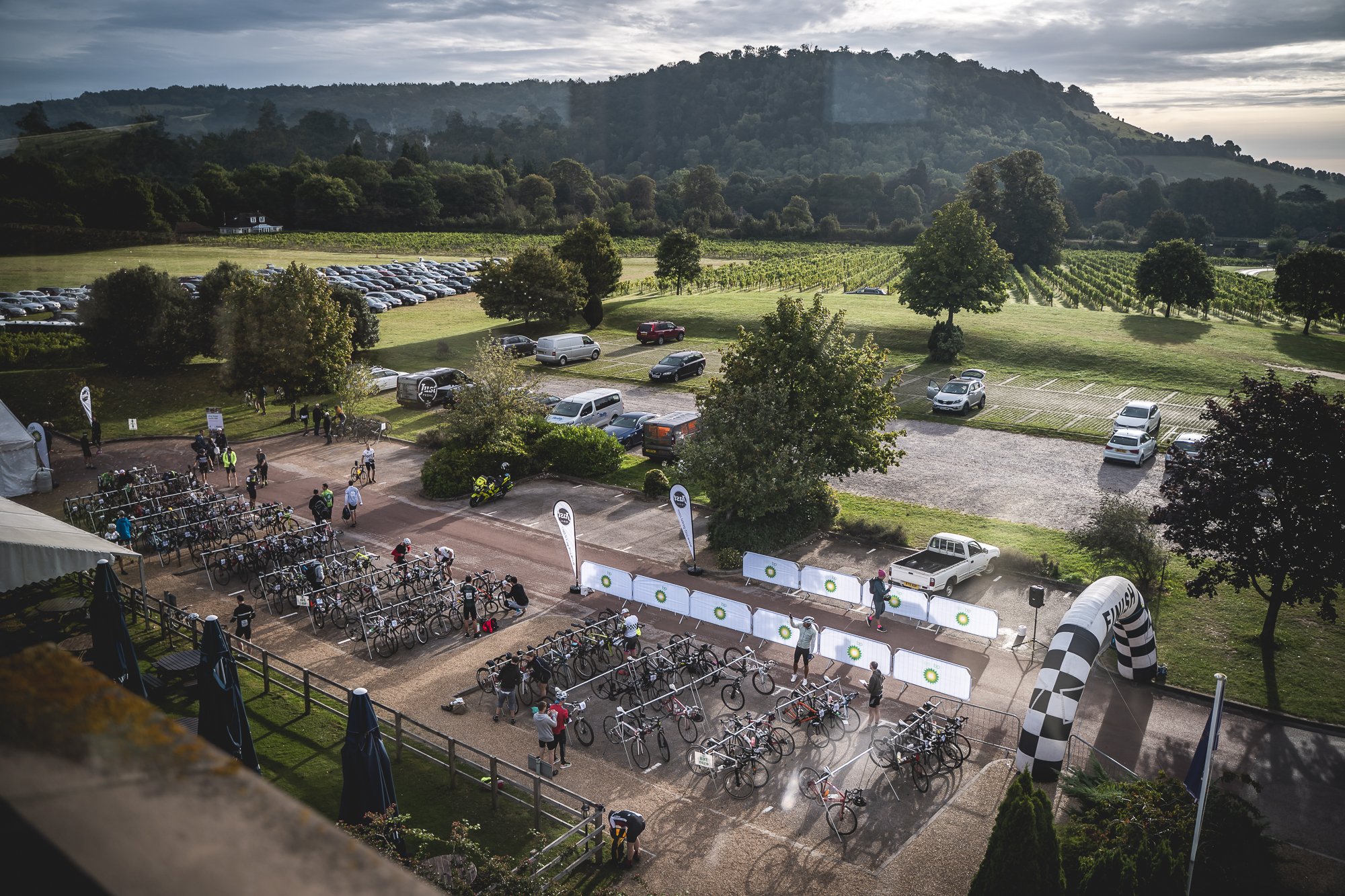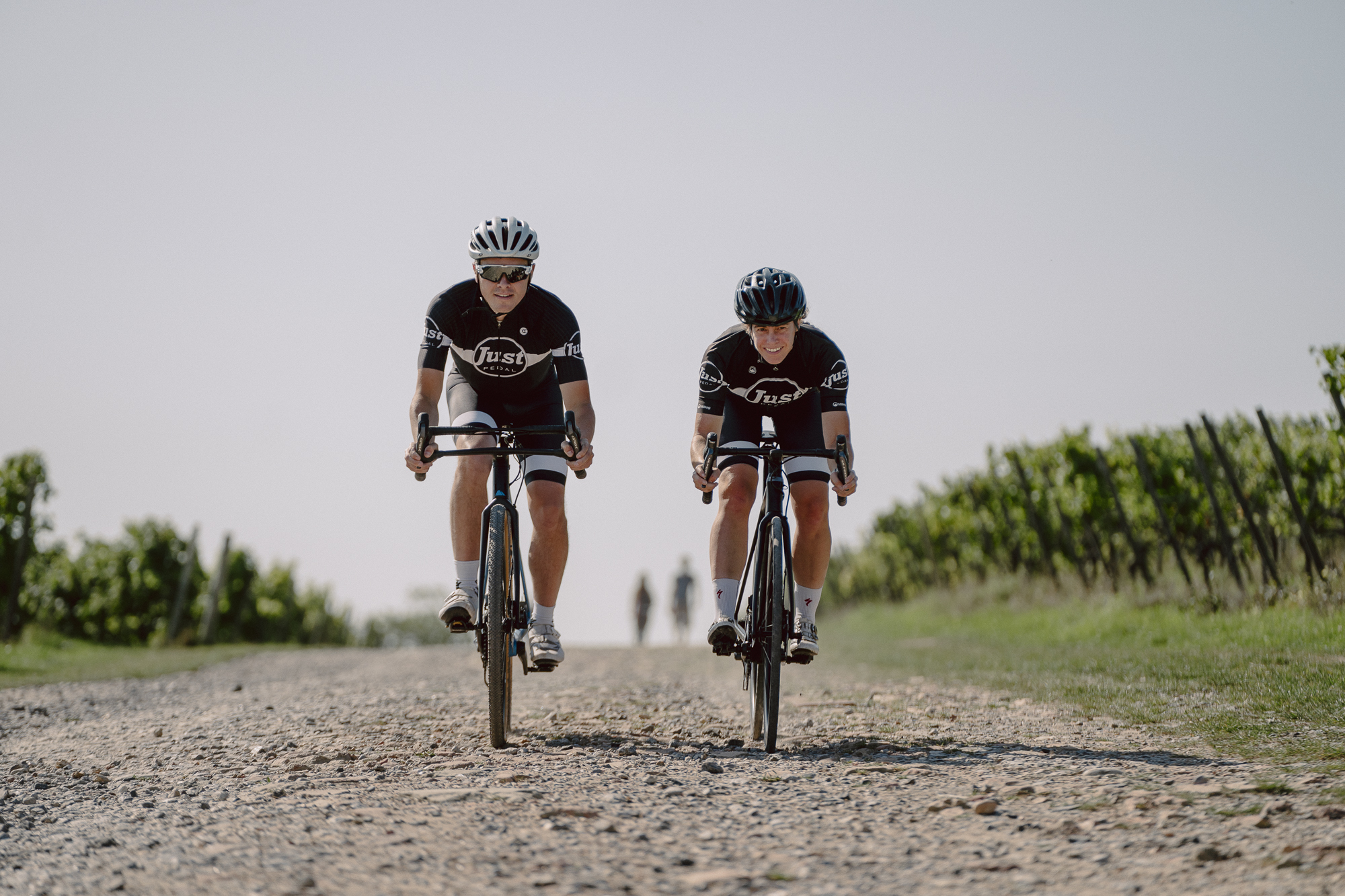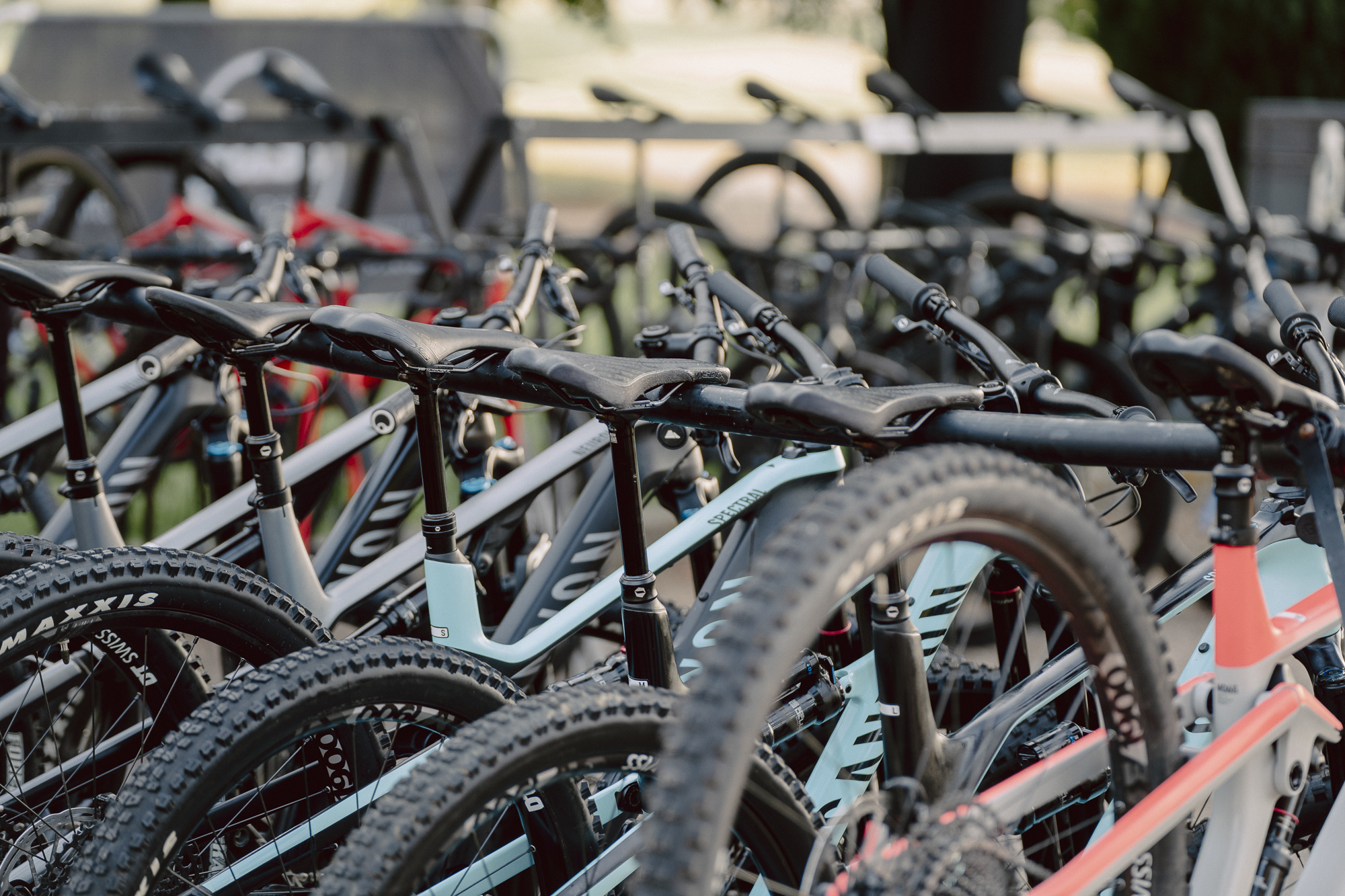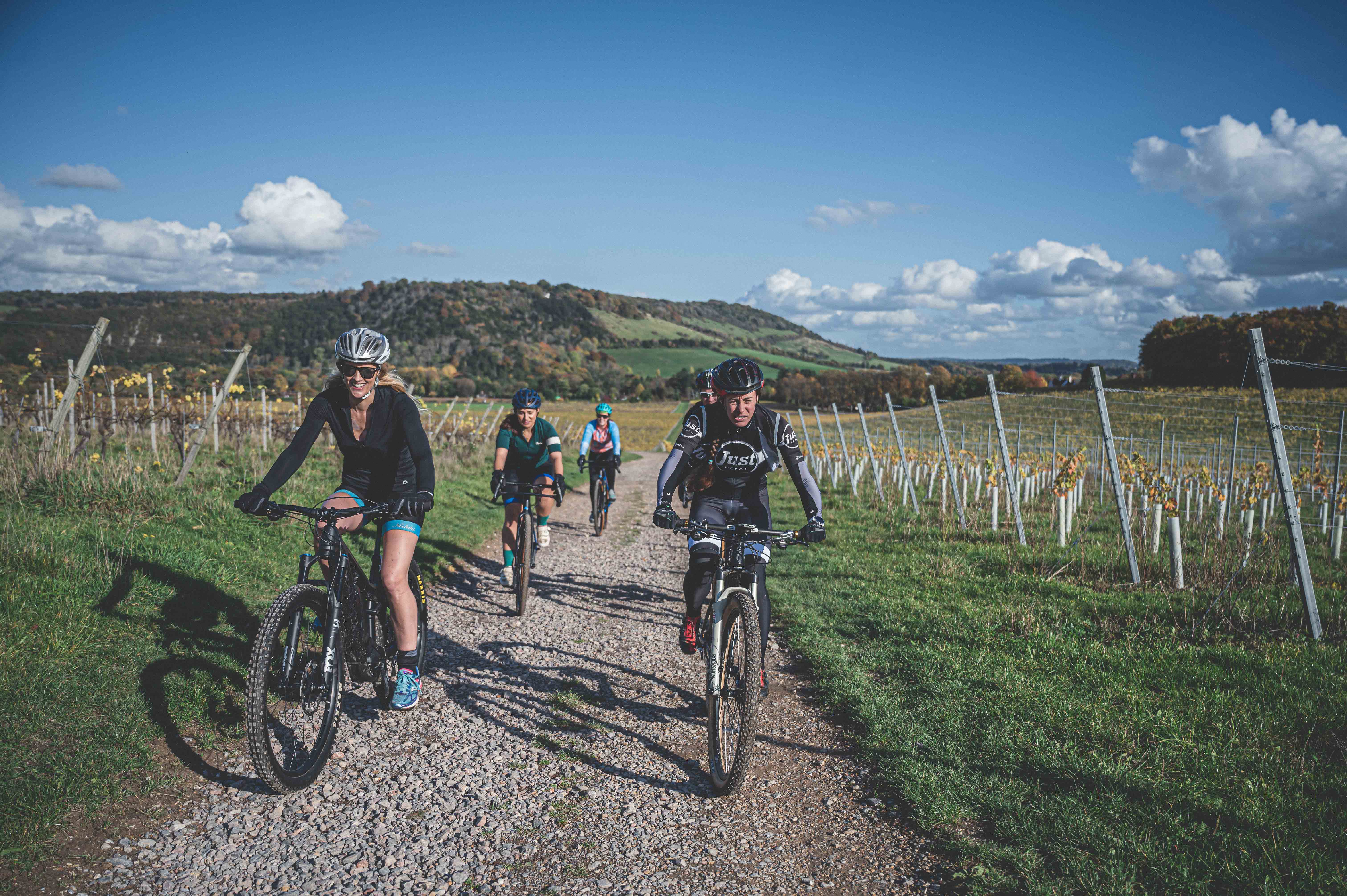 What's Included
Three fully marked routes (125km, 75km, 25km)
Mechanical support
Medical support
Cycle support riders
Feed stations
Energy products
Electronic rider tracking
Post-ride glass of wine
What's Not Included
Bike & helmet (compulsory)
Personal clothing and equipment
Pre & Post-ride food & drink
Transport to and from the event
Event EXTRAs
Denbies Post-Ride BBQ (£10.95)
Surrey Hills Epic official event jersey (gravel & enduro versions available): £60 (Last order date May 31st 2021)
Post-ride massage: £10
Canyon bike hire:  See just-pedal.com/bikehire for more info
Surrey Hills Trust donation (see link below) 
Corporate and sponsorship packages available.  Please email info@just-pedal.com for more details.  
Venue Details
Denbies, Wine Estate Ltd, London Road, Dorking, Surrey RH5 6AA
Denbies Wine Estate in the heart of the Surrey Hills AONB at the base of the world famous Box Hill, is one of the largest vineyards in the UK and the ideal start point for some fantastic off-road bike riding.  
As well producing some great wine the estate is home of Just Pedal's Canyon bike hire and demo centre and has many other facilities making this a great location for event participants, their families and friends.  Facilities include:
Free parking for event participants
Access to the 5km Just Pedal Tour of the Vineyard beginners cycle route
On-site cafe, restaurant and gift shop
Brewery, farmshop, escape rooms and physio centre
Wine tasting and vineyard train tours
7 miles of footpaths exploring the vineyard and beyond
Schedule
Rider sign on (All time provisional and subject to change)
06:00 – 0645: Epic 125
06:30 – 08:00 Epic 75
08:00 – 12:00: Epic 25
Start times
06:30 – 07:30: Epic 125 
08:00 – 09:00: Epic 75
09:00 – 12:30:  Epic 25
Route Closure Times
11:30:  Epic 125 (you must be past the Epic 75 split point by this time)
13:30: Epic 75 (You must be past the Epic 25 split point by this time)
19:30: Event ends
Provisional route information
THE EPIC 125 (Distance: 125km / 78 miles, Climbing: 1800m / 5900ft)
Name a trail or a famous hill top in Surrey and it is most likely included in this route.  After Rolling out through the vines of Denbies Wine Estate and through Polesden Lacey  the route turns west heading via the stunning views of Ranmore, Newlands Corner and St Martha's reaching as far as Puttenham Common before turning south via Mare Hill. Riders then turn east returning via Peaslake, Holmbury and Leith Hill.  Epic views, Epic riding, Epic day.
THE EPIC 75 (Distance: 75km / 47 miles Climbing: 1200m / 3900ft)
Heading out on the same trails as the 125 taking in those incredible Ranmore views, the 75 turns back at Shalford via the Downs Link to re-join the 125 for the return leg via Peaslake, Holmbury and Leith Hill.  This route is a fantastic way to find out why riding in the Surrey Hills AONB is so popular and why we have named this event 'The Epic'.  A good stepping stone towards the 125 next year!
THE EPIC 25 (Distance: 25km / 15 miles Climbing: 480m / 1500ft)
Riding out via Polesden Lacey onto Ranmore the 25 gives riders a taster for what is in store on the longer routes whilst also taking in some of the best views and riding in The Surrey Hills AONB.  Just as epic as the other routes in it's own way and achievable by all. 
Supporting Access in the Surrey Hills
SUPPORTING THE SURREY HILLS
By taking part in the Surrey Hills Epic you are helping to support the Surrey Hills Trust Fund to protect and support the landscape of the Surrey Hills for everyone to enjoy.
We encourage responsible mountain biking and ask that all cyclists use this special area with care and understanding.
Click here to view our responsible cycling guide.
 The Surrey Hills Trust Fund helps transform lives and habitats in the Surrey Hills Area of Outstanding Natural Beauty (AONB) by protecting and supporting the fragile environment through a programme of local projects and activities.
Your money makes a difference locally and will support:
Signed multi-user routes
Surface improvements
Volunteers to maintain routes
Time left until the start!
When you click BUY NOW you will be asked for your payment card details. Once the payment has been processed you will see a confirmation message on this page and receive a confirmation email. We hope you enjoy your event.